News Update: 4/5/2021
"Life In The Clouds"
Regional Office of Sustainable Tourism Features the ASRC Whiteface Mountain Field Station!
The ASRC Whiteface Mountain field station, and its world class personnel were recently featured in a blog post for the Whiteface Region of the Regional Office of Sustainable Tourism. Check out the post for some great biographies of our staff and pictures in and around the field station facilities and summit observatory!
---
News Update: 1/21/2021
Summit Observatory 50th Anniversary!
The ASRC Whiteface Mountain field station is proud to mark the 50th anniversary of the opening of our summit observatory. Since the completion of the observatory in 1970, the Atmospheric Science Research Center has successfully managed and operated the observatory as a world class collaborative facility for probing and studying earth's complex atmosphere. For over 50 years, data collected at the Whiteface Mountain observatory has been critical in helping policy makers reach informed, scientifically based decisions from the composition of the ambient air, clouds and particulate matter of the Adirondack region.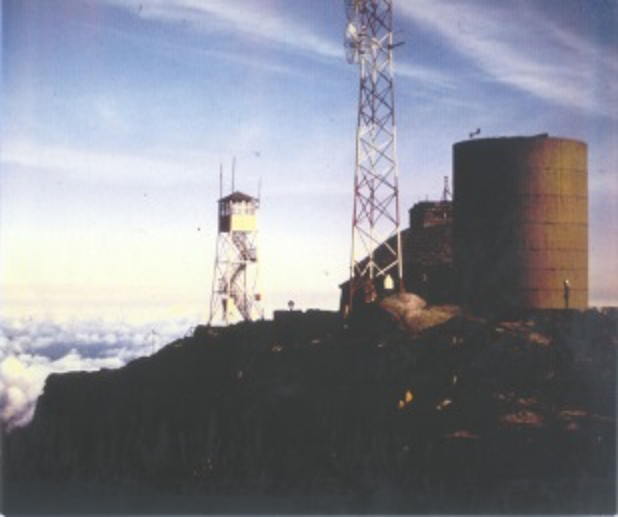 ×
(Left) Whiteface Mountain summit facilities, circa 1969, image courtesy of Doug Wolfe (emeritus): Pictured is the "roundhouse" in the background, where the summit elevator terminates; the unfinished summit observatory or "silo" in front of the roundhouse; the summit fire tower which was removed in 1971 and reassembled at the Adirondack Experience in Blue Mountain Lake, NY; and an early Department of Environmental Conservation communications tower in the foreground.
Multimedia
Check out the reconstructed Whiteface Mountain Fire Tower located at the Adirondack Experience!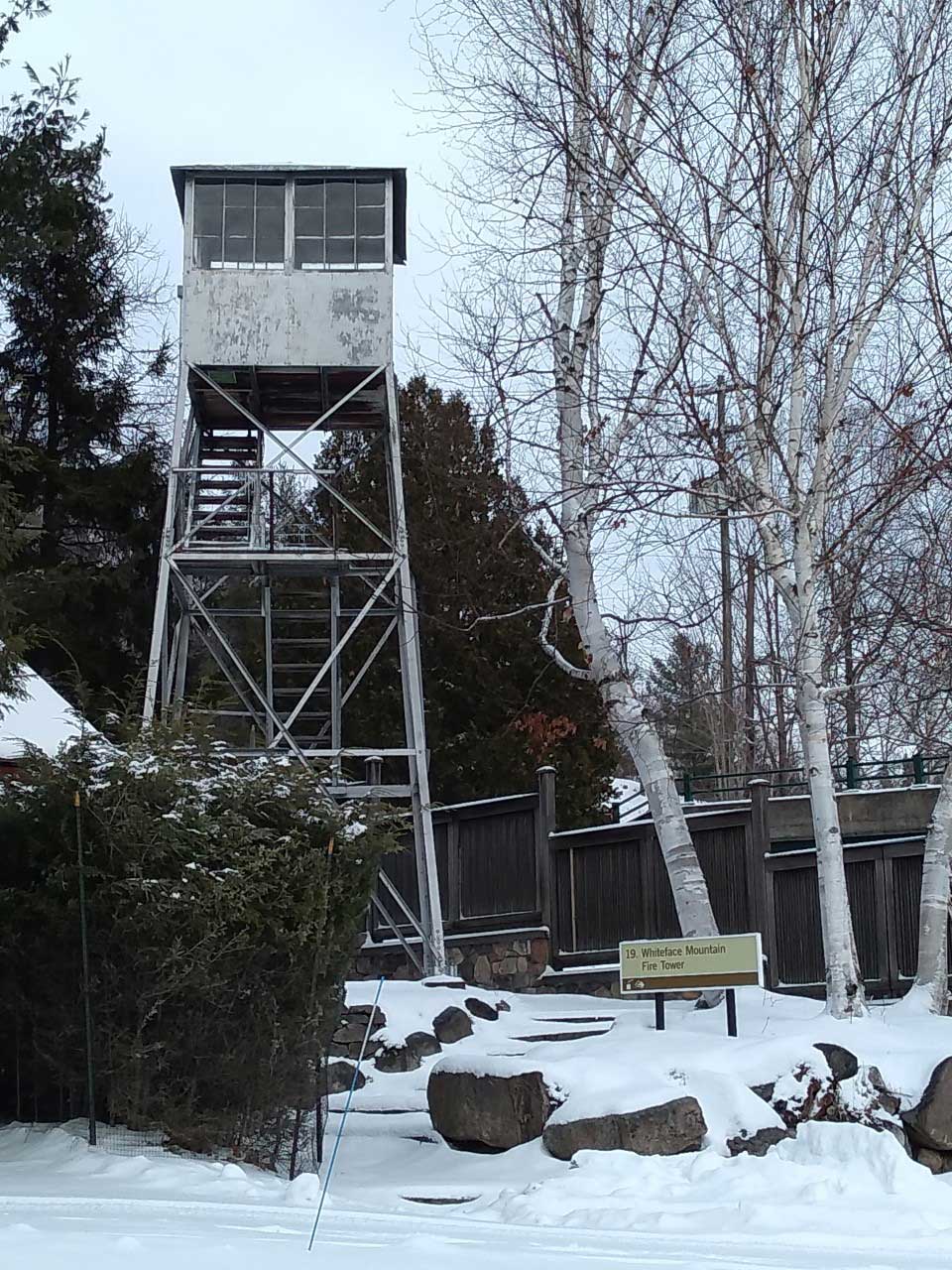 ×